Italian Delivery Hamden, CT
Fact about Italian Cusine.
The Mediterranean diet, namely the Italian variant, is the healthiest diet on the market. Italian cuisine is both tasty and healthful. All of the Italian food is available. From the north to the south of the peninsula to the islands, each site has its specialties that you should try at least once. What about while you're on the road? Remember that our eating style is called "Italian flooding." It was well-liked all around the world and difficult to duplicate due to its friendliness, health benefits, and deliciousness.
Enjoy the fresh, delicious Italian meal.
Like cooking Italian grandmothers worldwide, the freshest, we usually employ local ingredients in authentic Italian cuisine. New, rather than frozen, vegetables, seafood, and pasta are healthier since they include less processed ingredients. Take pasta, for example. We made out Fresh pasta with flour, egg, and water. There are no hydrogenated oils, added fat, or unidentified ingredients. If you're looking for restaurants near me, Ristorante Luce is the place to go.
The specialty about our cusine
What distinguishes Italian food from other cuisines? Because there is something to appeal to everyone's tastes. Italy is a much smaller country than many others, yet it has a gourmet legacy that the rest of the world admires. It's not hard to figure out how to do it. From the north to the south of the boot, flavors and cuisines are made with ingredients. What other nation can boast a cuisine as diverse as Fiorentina, Parmigiano Reggiano, Milanese cutlet, arancini, Parma ham, ice cream, and so on? Not to mention an excellent extra virgin olive oil, which may look familiar to us but is everything. Many Italian restaurants in your area, but none offer the same quality of authentic Italian flavor as ours.
Covid is back, and while going outdoors is now risky, it doesn't mean you can't sample the most excellent Italian cuisine. We also provide an Italian delivery service, where we will send your favorite dishes right to your door.
Italian cuisine is ideal for intimate events and is also the most popular. We should be your first choice if you want to feed your guests the most excellent Italian food from the best restaurant in town. We also provide Italian catering and outdoor dining to make your special occasions even more memorable. If you need meals delivered or have any questions about our services, please call us at (203) 407-8000.
2987 Whitney Ave, Hamden, CT 06518
Directions
I-91 North or I-91 South
Take Exit 10 (Route 40). Follow to second exit (Whitney Avenue) and take a right at the light. Ristorante Luce will be on your right, beyond the next light.
Merritt Parkway / Route 15 North
Take Exit 61 (Whitney Avenue, Hamden). Make a right at end of ramp. Follow for seven lights and Ristorante Luce will be on your right.
Merritt Parkway / Route 15 South
Take Exit 62 (Whitney Avenue, Hamden). Make a right at end of ramp. Follow for seven lights and Ristorante Luce will be on your right.
Lunch
Tuesday– Friday 11:30 – 2:30
Dinner
Tuesday– Thursday  5:00PM – 9:00PM
Friday – Saturday 5:00PM – 10:00PM
Closed Sundays & Mondays.
Available for Sunday Private Parties of 40 or more.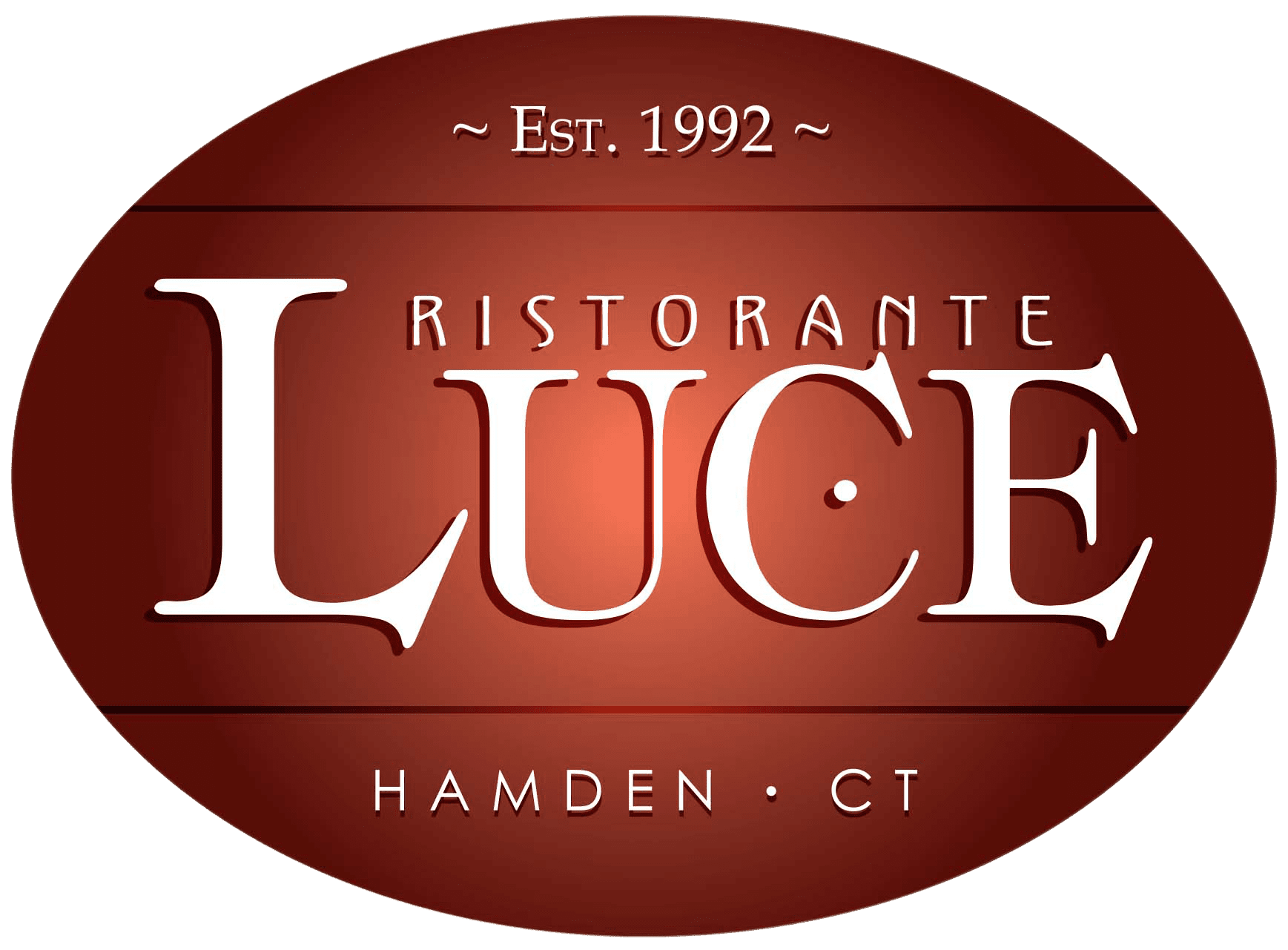 Get news from Ristorante Luce in your inbox.
Don't hesitate to contact for your party!
We do not accept reservations through our website, please call in during business hours. Thank you Luce staff